loaction:
Home
> Products > Electronic Scale > LMC-210
Products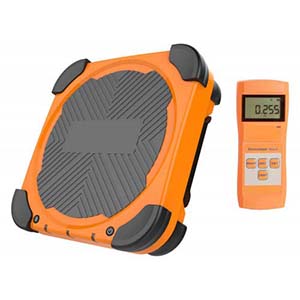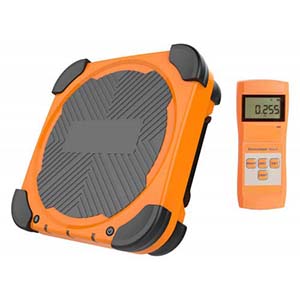 LMC-200 Wireless Electronic Refrigerant Scale
Product Introduction:
To use the scale correctly, please read over the manual first, especially the "safety notice".
It is suggested to keep the manual properly with the scale or in a place where you can refer to it conveniently.
Functions
Weighing operation:
The scale is designed for total weight of refrigerant tank no more than 100Kg.
1. Take out the scale from the package, place it on firm and level surface, and press on the platform.
2. Press Bluetooth button on the platform.
3. Take out the hand-held device, press the "POWER" button on the hand-held device until the buzzer beeps once, indicating self-test is completed.
4. Wait until Bluetooth signal is connected. If yes, the screen displays Bluetooth icon.
5. Press "UNIT" to switch between "Kg", "Oz" and "Lb".
6. Press "ZERO" to deduct tare.
7. Place the refrigerant tank in the center of the scale platform; zero it again to display the weight of refrigerant.
8. Observe the change of refrigerant weight real time during charging and recovery.
Parameters
Max weighing:100kg (220Lb)
Resolution:LMC-210: 5g
Accuracy: ±0.05% rdg+10g
Power supply: hand-held device: 5 AAA alkaline batteries;
scale platform: 5 AA alkaline batteries
Duration: 40 hours
Operating temperature: -10ºC~40ºC
Storage temperature: -15ºC~50ºC
Temperature fluctuation range: 5ºC/h
Relative humidity: 50~85%
Product size: 271*271*74 mm
Item No.

LMC-200

LMC-210

LMC-300

LMC-310

Main Function

Eletronic Refrigerant Scale

Wireless Eletronic Refrigerant Scale

Eletronic Refrigerant Charging Scale

Wireless Eletronic Refrigerant Charging Scale

Capacity

100 KG / 220 LB

Accuracy

±0.5%rdg+10g

Resolution

5g

Plateform Size

271 x 271 x 74 mm

Power

5AAA batteries

Operating Temp.

-10℃ to 40℃

-10℃ to 40℃

-10℃ to 40℃

-10℃ to 40℃

Storage Temp.

-15℃~50℃

Temp. Fluctuation Range

5℃/h

Relative Humidity

50~85%

View and Control the Scale via mobile APP

Support

Support